"Experience Matters" - Available By Phone 24/7
If you, a loved one, or your business is faced with an Insurance or Commercial dispute, that involved Property Damage, Commercial Business Damage, or Personal Injury; or if you have been notified of or sued for such a claim, Stephen R. Koons is the lawyer/mediator to efficiently resolve your dispute.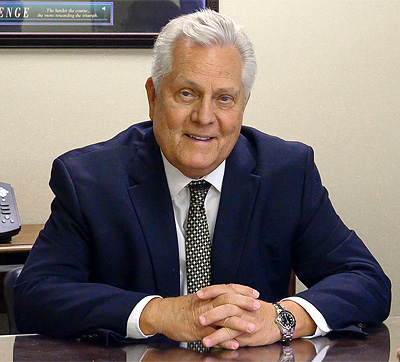 Mr. Koons is a Florida Supreme Court Circuit Civil Mediator, and will mediate and resolve, privately or by court appointment, any business, commercial, insurance, or personal injury claim, anywhere in the state of Florida. He is also the sole owner of "Case Settled" Mediation Company.
Mr. Koons has over 40 years of experience prosecuting and defending these claims and is a former Assistant Attorney General and Assistant State Attorney. He is a former full time Insurance Defense Lawyer, and the former Lead Counsel to General Counsel to a large federal savings bank, located in Palm Beach County, Florida.
Mr. Koons also serves as general counsel to numerous business, and clients on the Space Coast.
Mr. Koons is a retired elected County Judge, and a specially appointed full time Circuit Judge for the Eighteenth Judicial Circuit of Florida, serving Brevard and Seminole County.
Mr. Koons has been awarded the highest attorney rating "AV" for Competence and Ethics by Martindale Hubbell Law Directory, which is the largest and most prestigious guide to the legal profession and has been "AV" rated for 25 years.
Florida Bar Number: 163069
Florida Supreme Court Certified Circuit Civil Mediator Number: 36753R