Publications
Mr. Koons is a published author.  He enjoys writing crime novels.
His current work is "Judgment at Twenty Mile Bend" and can be found on Amazon.
"Jack Shook is a young felony prosecutor in Palm Beach County in the late 1970s who thinks he understands what justice is all about. He confidently, if not arrogantly, charges through life mowing down drug dealers, thieves, thugs, and other assorted malefactors and miscreants, thinking that he is the answer to the problem people in our society. Young Jack has an idyllic life, finding time to enjoy all the great benefits that young professionals experience, including an active social and recreational life.

Along the way, it appears that he is perfectly suited to his position, when in reality, he is deeply conflicted by his deep-seated opposition to the death penalty and his dislike of guns. This conflict exists even though it's his job to pursue the death penalty, and he is surrounded by friends and associates in the law enforcement community, which include a law-and-order judge and a popular chief of police." Read More

His next effort is due for publication mid 2019.
---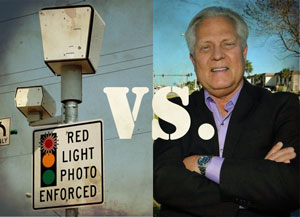 Mr. Koons has also been featured in the media multiple times for his efforts fighting red light cameras.
"Many who challenge red-light camera tickets win in Brevard — Defenders say photo evidence impossible to cross-examine; two Brevard cities will continue using camera technology" – www.floridatoday.com
"Koons vs. Red Light Cameras" – www.raisedonhoecakes.com