"Experience Matters" - Available By Phone 24/7
Practice Areas
Stephen has 40 years+ trial practice in all areas of Civil Litigation, including Personal Injury and Medical Malpractice, (both Plaintiff and Defense); all First and Third Party Insurance Claims of all kinds including Automotive, PIP, Property Damage, Life Insurance, Windstorm and Homeowners and Condominiums, claims and disputes; Owner, Contractor Construction Disputes, including Construction defects, Employment Law, Barking Law; Sexual, Racial and Age Discrimination, and General Civil Corporate matters.
Areas of Service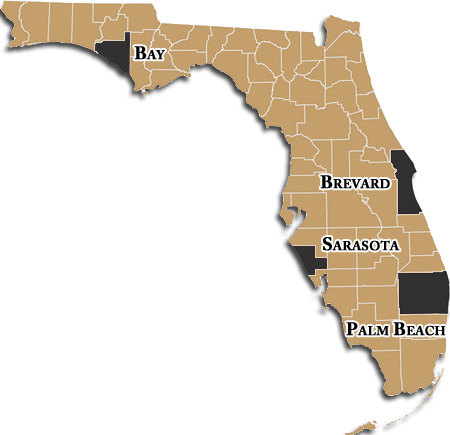 Serving The Entire State of Florida With Home Offices in Brevard and Palm Beach Counties, and Satellite Offices in Sarasota and Bay County.
Mr. Koons has offices that are centrally located in both Brevard and Palm Beach Counties.